Behind every great
brand is great
content.
In 2020 Honner launched The Content Hub to showcase how financial players can use quality content to reach and engage audiences.
Clients large and small expect high quality, consistent content that addresses their needs. That means working with writers who really understand your industry – and your place in it.
We work with clients to understand their goals, then design content strategies that help them connect with customers, build trust and strengthen relationships.
Our approach is tailored to each client to ensure content programs don't just improve the conversation, but help brands build leadership positions, generating loyalty and offering quality leads.
Content marketing
strategy
In a world saturated with content, brands need to work smarter, not harder, to connect with and engage their audience.
A well-thought out strategy is key to creating content that both addresses your customers' needs and achieves your business goals.
We collaborate closely with sales and marketing executives to create a content program that's integrated into your business development process.
Our eight-step content marketing model outlines the key steps to crafting a content campaign that will boost leads, reduce sales costs and increase customer retention.
Client
communications
audit
As organisations grow, they build upon legacy systems and ways of working, including how they communicate with stakeholders. Over time, systems and processes can become dated and uncoordinated – resulting in a disappointing customer experience.
Honner's Client Communications Audit helps firms take stock of all the touchpoints they have with clients: offering an opportunity for a 'spring clean' or complete overhaul of client engagement.
Starting as always with your organisational goals, Honner takes a holistic, third party view of how communications can be better coordinated, more streamlined and generate more effective engagement. We talk to stakeholders to analyse how your current efforts are being received, and offer a comprehensive report outlining areas for improvement.
Review of client communications / touchpoints across all channels
One-on-one interviews with clients and internal team members
Cross-business client communications workshops
Brand management
CRM, measurement and tracking processes
Customer journey analysis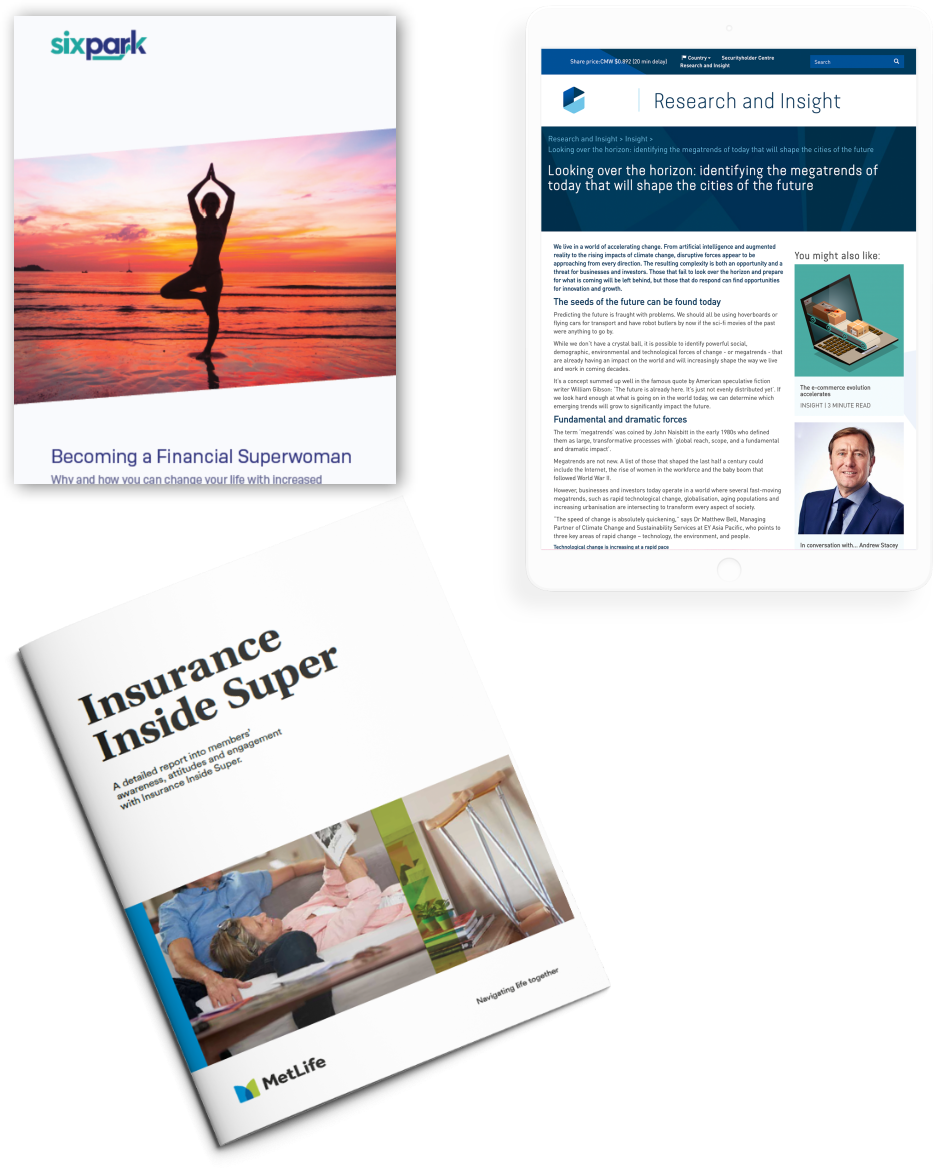 We employ the skills and traditions of journalism to tell stories about your business or the broader themes impacting your industry and clients.
Our team has 30+ years of combined experience in financial journalism.
Launch your own publication or host articles on your website.
Build your brand and reach a wider audience.
Cover the topics your target market wants to read about.
Become the go-to source of insights in your sector.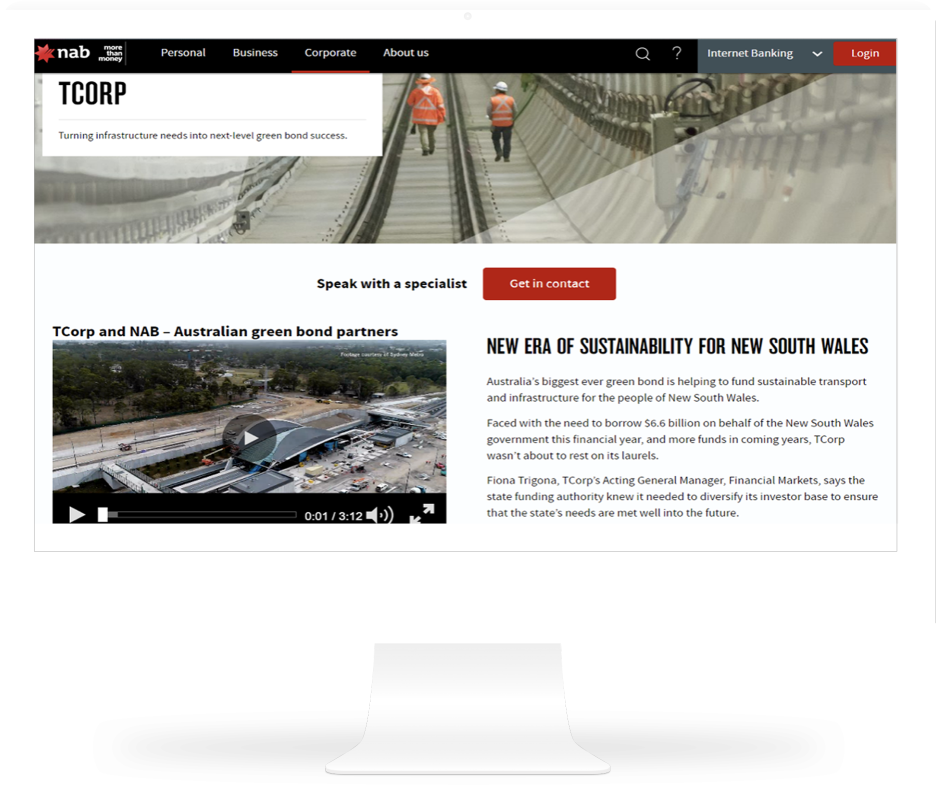 Some examples
of what we do
Event wraps
White papers
Client communications
Award submissions
Speeches
Paid media campaigns
Client case studies
Annual reports
Videos
Blogs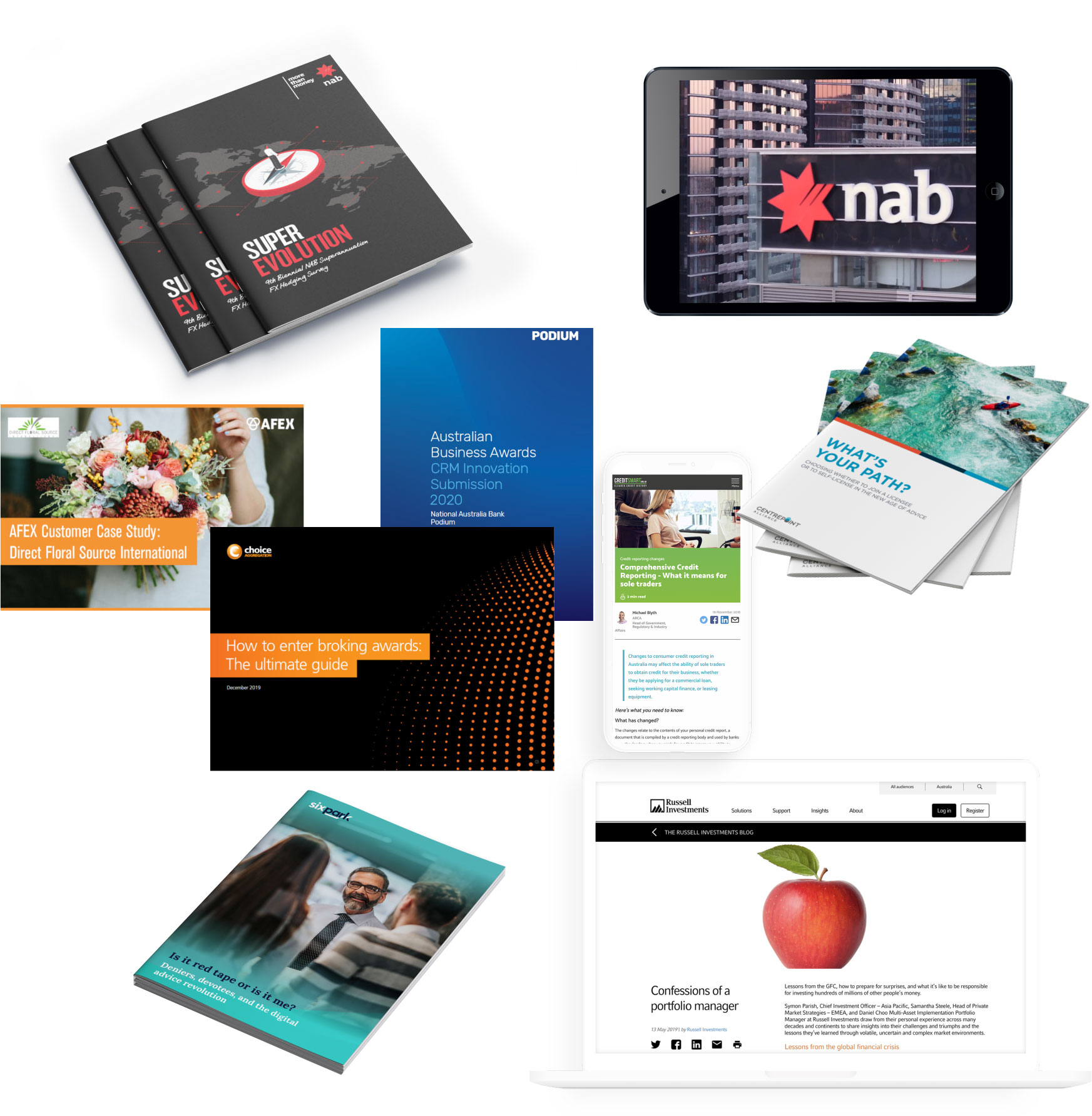 "Working together extremely well, being challenged, stretched, and receiving counsel and strategic input. Thanks for a great year."
 Leading Australian ETF brand